Ok... quick update here... the closer we get to this actually happening...the fewer the details I really want to let out.
Had a PHENOMENAL rehearsal! We ironed like everything out, broke the routine up into parts so it's easier for me to practice at home... changed a few things around, that I love... and you'd never believe it...it's starting to feel like something! Still don't have that "on" feeling yet... but we're getting there!
What I will tell you is that there were two points where I said "Owww." during the practice... nothing major... just a twinge... kept going...I can't even remember exactly where...just that I know I said it twice... I was in my jazz shoes, not my ballroom shoes... only because I can't concentrate on both working in the shoes with heels and hammering out choreography. Anyway... the next day I wake up to a really solid ache in my right ankle... EXACTLY like what happened in my left ankle last summer.
SO Here's the plan... last summer I waited until my ankle got REALLY bad before I started treatment... it also kept me off the floor for two weeks (yeah I know it should have been six...but all is well). THIS time... I will NOT be stopping.. or cutting back... in fact I'm more determined and inspired than ever.... (which I will write about in a bit) but I AM keeping it in a brace when not dancing, and iced/elevated when possible. All of this is in addition to the anti-inflammatory regimen I was on last time.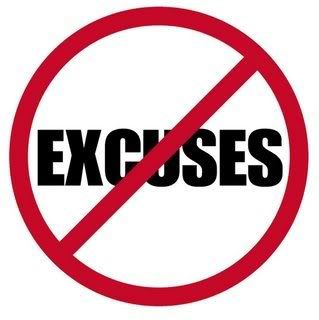 Listen... there is NO WAY - NO POSSIBLE WAY I am going to keep myself from the EXCELLENT momentum I am on... I'll handle my business... and I may vent some complaints about it along the way... but I have been really inspired lately... and I'm not losing hold of that. Sitting on my couch with my ankle in the air waiting for it to heal when, aside from my ankle, I'm probably the strongest I've ever been... I can't let that go....