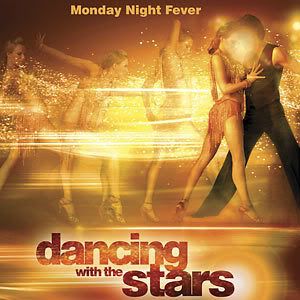 Can you feel the excitement? The energy in the air that is just a buzz with the announcement of
ABC's Dancing with the Stars
Season 5 Cast… I've always been a fan of the show, but used to think
yeah if I had 5-7 hours a day to devote to practice with a pro I could do that too…
A rather negative thought I know…but when I started my lessons Dancing with the Stars (DWTS) was the furthest thing from my mind. Unlike so many others, I was not inspired by the show to start dancing. Cut to two or maybe three months into lessons when DWTS Season 3 aired.
Season 3 was special because it was the first season I could kind of relate to the dancing, and one of the managers from the
studio
I dance at,
Jesse DeSoto
, was one of the professionals. It was very exciting! The dancing on the show still felt very much over my head but I wasn't nearly as negative because I at least had some better understanding on the concepts of the dances. Season 3 came to a close (rather uneventfully because Jesse and his celebrity partner had been voted off pretty early), and lessons continued. I know my limitations and dancing like they do on DWTS was NEVER a goal, but by the time Season 4 aired my skills had improved somewhat and the MOST AMAZING thing happened when I saw that season premier.
I remember it so clearly….
Ian Ziering
was doing the Cha Cha with his pro
Cheryl Burke
and there was one point in the dance where not only did I recognize the steps, but I knew how to do them! I started jumping around my apartment
"I can do that!"
Followed by actually doing the steps in my makeshift practice area. It was a fantastic feeling… turns out I felt that way about a couple of the dances on that opening show! All of which gave the show greater depth of meaning for me as a viewer... So, you DON'T need hours and hours a day to be able dance like a star, it takes a little time, and a little practice. It can be done! I'm very excited to see how many weeks into Season 5 we get before the dancing is once again over my own personal level. No matter what I have good feelings about this new cast… Good Luck to all on Season 5!
Dancing with the Stars Season 5:
Jane Seymour
&
Tony Dovolani
*